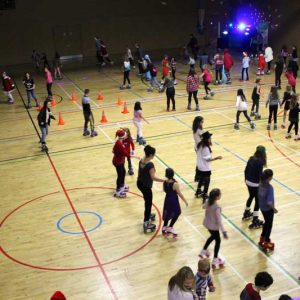 Sallys Skates is a family run Roller Disco and Artistic Roller Skating Academy started in 2012 with the aim of providing alternative family fun exercise for local communities.
Discos are run as a safe family fun entertainment session, incorporating good music, a fun atmosphere, games and speed skating.
Sally's Skating Academy holds lessons for all ages and abilities. All lessons are run in accordance with the Federation of Artistic Roller Skating grading system ranging from grades 1 to 6 progressing onto Artistic Dance and Free skating lessons.
To get involved with the lessons, please do email your enquiry to enquiries@sallys.me.uk
Sally Hartley
Sally Hartley – Director / Owner Sally's Skates
F.A.R.S Accredited Roller Skating Instructor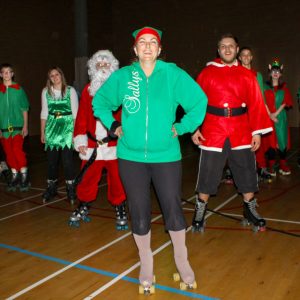 Sally started on the path of roller skating during 1999 whilst taking her daughters to an Artistic Roller Skating club.
To help her daughters improve Sally made the decision to start skating herself and the bug was soon caught which has led to over 20 years of passion and dedication to the world of Artistic Roller Skating and subsequently teaching this sport to children and adults alike.
To help pay for her daughters interests, Sally volunteered her help and time to her local Artistic Skating club.
In 2006, Sally trained and achieved the qualification of Basic Skills Coach and Assessor as part of the Artistic Roller Skating Federations (F.A.R.S) Coaching qualifications.
As Sally's passion for roller skating increased, she soon partook in competitions up and down the country. In 2015 Sally & Peter achieved 3rd place in the Great British Championships. As a club we were honoured to have had Peter pass on so many of his valuable skills and time to all out our club members.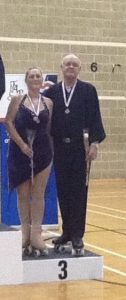 This lead Sally to form her own Skating Academy and Roller Disco business in 2012, called Sally's Skates, she is now concentrating on developing more teaching opportunities and running regular skating disco events and private parties.